The Kooth service is available over the holidays for young people aged 11-18 to access mental health support (February 2022)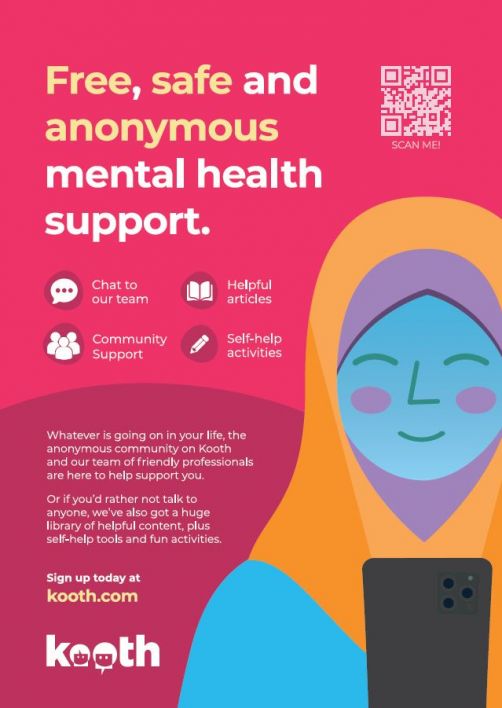 Parent Power - Courses and Workshops (September 2021 - July 2022)






March 2021
The 'Motiv8 Young Persons Support Booklet' can be useful for families as a whole and offers some useful guides on how to manage feelings, how to seek help and support if needed and gives some ideas on how to keep busy.
Motiv8_Young_Persons_Support_Booklet.pdf



January 2021
As with the last lockdown, Motiv8 are continuing to support children and young people remotely by keeping in regular contact.
Whilst their support in general is for those impacted by addiction, they have been uploading videos to their Facebook page which are aimed at providing useful support tools for everyone, focussing on promoting positive mental health.
A new video will be uploaded every Friday throughout lockdown. Their previous videos are also available on their Facebook page –
https://www.facebook.com/www.motiv8.im
Motiv8 Addiction Services
Throughout the coronavirus pandemic, Motiv8 Addiction Services have increased their presence on social media, providing a range of easily accessible online support for all.
In particular, Motiv8's young person's branch 'YP@Motiv8' now has its own Facebook page and Instagram account.
YP@Motiv8 is a dedicated support service for young people aged 18 years and under, who require help for their own, or someone else's alcohol, drugs, gambling or gaming problems.
YP@Motiv8
Facebook: www.facebook.com/yp-motiv8/
Instagram: Username: yp_motiv8
Motiv8 Addiction Service's Facebook Pages
Motiv8 Addiction Services: www.facebook.com/www.motiv8.im/
Motiv8's Recovery Hub: www.facebook.com/motiv8srecoveryhub/
GamCare Isle of Man: www.facebook.com/gamcareisleofman/